So, dear Martin. Hands up if you first met him in the last eighteen months? How about in the 2000s? The 1990s? 1980s? Anyone here not met him at all, just stumbled into the wrong funeral? Met him in the 70s? 60s? The 1950s?

Only me, then.

Martin was my little brother and I reckon I knew him for 20,267 days. It should have been longer, but he could be quite annoyingly precocious when he wanted to: this early departure was quite in character, as you'll see. My job is to offer a few early memories of the boy who achieved everything so quickly that, in a sense, it's no surprise if he got to the end before the rest of us.

We were born in Bristol, and family life was secure and comfortable, if insular. Our parents' only ambition – for themselves and their two sons – was to be happy: they entertained each other and rarely sought any other company. Our father Peter was a journalist, and he met Marie, a non-conformist Scot, when she was a captain in the regular army. At the age of almost three, I had no idea they were expecting a second child until they came home from a night at the hospital with this yellow knitted sleeping-bag and said they had 'a present' for me.

The first action of his that I vividly recall involves a colossal arc of sunlit urine that shot into the air when he was having his nappy changed, while the Test Match droned away on the wireless. Even at that tender age he was probably taking it all in, as he somehow became a lifelong fan of cricket.

He was the most receptive person I can ever remember. Our parents both used language with great pleasure and precision and Martin was speaking in quite long sentences way before he'd mastered any consonants. Perhaps he was secretly Danish. 'How did this jam jar get broken?' they asked him. 'Mannin di' wo it on the ow-ow war an it di' maf,' he replied ('Martin did throw it on the outhouse floor and it did smash').

He conned our Scottish granny into believing he'd learnt to read at a prodigiously early age: he'd turn over toy cars and say 'Made in England by Meccano Limited' – parrot fashion. But he did secretly learn. On his first day at school our mother peeped in and saw this four-year-old reading to the class while the teacher sat in the corner computing the milk money.

Staples of his early diet were Lewis Carroll and Edward Lear. He could spout whole chapters of Molesworth without book, but he also had useful stuff like The Collins Guide to British Birds off by heart. Later, travelling abroad with Oxford University Press, nothing pleased him more than finding Sherlock Holmes in some new – and preferably inept – foreign translation.

I remember one extremely tiresome 'phone call from Lisbon when he recited the whole of The Hunting of the Snark to me … in Portuguese. His conversation – and later his e-mails – was (or were?) riddled with puns and punchlines. I don't know why he didn't send his jokes to Private Eye, of which he later became an avid reader.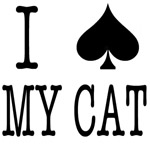 Maybe that's where he got them from? One I particularly liked I thought would look good on a tee-shirt: [shows] 'I spayed my cat'.

Both parents could play the piano, and they sang a lot and played their records (his Brahms and Verdi, hers Glenn Miller and Elvis) good and loud. While we lived in Bristol we were taught the piano by a wonderful aunt and later, when we moved to Taunton, Martin took up guitar and flute as well … all three instruments he latterly taught. But in all those 20,267 days I never heard him practise anything: he would silently incubate a piece – the same way he later took to doing The Guardian crossword entirely in his head – and suddenly be able to play it with insolent panache.

He also had x-ray ears, and could analyse the harmonies from complex Beatles and Procol Harum tunes in the maternal record collection. He bought a bass guitar – the first of an unruly miscellany of instruments that eventually required a second house – and we started playing in various ad hoc bands together, a happy habit that lasted the rest of his days. He mixed easily with older boys, and in fact he and I were often taken for twins (he had shot up very rapidly: one summer the family worked out that he'd grown a quarter of an inch a week).

Even when our physical similarity disappeared – he remained an Hairy Man, and I became a Smooth Man – a mental affinity persisted and we would often say the same thing at the same time. I can't imagine how many hours he and I spent, trebled up with breathless laughter over some inexpressible nonsense. Sibling revelry.

Our parents were also happy to laugh at themselves; they were tremendously supportive of us, but it was all done with a judicious mixture of gentle mockery and pretty scathing mockery. Nobody was put on a pedestal in our household except the two cats. But if anybody deserved a pedestal in those days it was Martin. There's a Samuel Beckett joke, 'It's a rare thing not to have been bonny, once,' but Martin really had the bluest eyes, the blondest hair, and that wide, frank face you see in the pictures. Visitors would often say 'He'll break a few hearts'.

And that wasn't the only difference between us. He could catch. He liked a drink. He knew the names of trees (to be fair, I knew the names as well, but he knew which plant they actually belonged to). He liked meat and ate dogs (oops). He would always be seen in the school play when I was merely cowering behind a piano. They'd cast him as a perky little servant, but as Christmas approached and 'flu' decimated the cast, he'd be given more and more understudying – he already knew everyone's lines from attending rehearsals – until he was on stage non-stop. I won't say he was a great character actor (and he always spoke at a hundred miles an hour); but he was utterly dependable.

I was the cautious one but Martin was always 'in the wars', with huge black eyes from cricket, falls from piles of rusting cars in scrapyards, or more serious injuries we knew nothing about. On a family holiday in the 1990s he broke his back on a ropey rope swing, and the X-rays revealed a spinal fracture from childhood that he'd never mentioned. As a very young child he'd survived virus pneumonia. He crashed various vehicles ... I should have spotted that he was getting through his nine lives so quickly, but it's so easy to take things for granted.

Both parents loved driving and we went on adventurous European tours. Noticing how our father could converse pretty well in France, Austria and Italy, Martin decided to read Modern Languages at university. Cambridge entrance required a second language, so at the age of just seventeen he set out to live in Florence, and learnt Italian in a few months.

Likewise, when he later got his job at Oxford University Press, they told him his first task was to chair a book-sellers' conference in Madrid. 'What, in English?' said Martin. 'Use your Spanish, of course,' said OUP. Martin explained he didn't speak a single word of Spanish: it hadn't been mentioned at the interview, and they can't have read his CV very carefully. But needless to say, within a few weeks he did chair that conference, in Madrid, in Spanish.

Trips to India, China and other remote outposts followed, when he wasn't pottering nearer home in one of the tribe of ancient Rootes Group cars he doted on, hybridising mechanical parts between them with surprising confidence. I remember him buying one car and beating the price up so that the vendor wasn't swindling himself.

When I was first at university he came up to Cambridge to visit, but left a day ahead of the parentally-authorised schedule, announcing he was 'off to London'. 'To visit whom?' I enquired. 'Friends whose identity need not concern you,' was the fifteen-year old retort. That was the last time I attempted to be my brother's keeper!

But despite this adventurous spirit there was always a certain diffidence too. He felt other people were more significant than himself, and didn't like to take centre stage. But a mild man can still make a strong impression, as this great turn-out shows. Fairford even organised a fly-past for him this weekend. I'm sure he was a great and loyal support to many of you here, in ways we don't need to spell out.

He certainly was to me. He would proof-read everything I wrote. If there are mistakes in today's Order of Service you can blame Martin for not being around to check it. If my English-teaching colleagues ask me questions of verbal usage and I look uncertain, they just say 'ring your brother'. Mind you he was hilariously conservative in his pedantry, insisting on the two apostrophes in the word 'sha'n't'. And if there was a complex or absurd way of saying something, he'd find it. Not for him a blood-test, but 'a phlebotomy': no medicine, but 'a nostrum'. He's heading today not for the cemetery but for 'the boneyard'.

As you might expect from a man who named his son after a crypto-Marx Brother, he had a somewhat ambivalent attitude to authority in general. At school he managed to toe the line, but it was often that thin line between charm and cheek. His PE report one term read, 'Rarely attends, but is full of fun when he does.' The school had a Masonic Lodge attached that fascinated and repelled him. Climbing up into the Victorian roof-space and creeping through the dusty void to spy on their flummery, he put one knee clean through an interim ceiling. Was he a rebel? Far from it: he smuggled in decorating materials and quietly plastered over the damage.

Martin was a full two years younger than his class at school, but very popular. His furtive trips to the Winchester Arms, as a go-between to keep the boarders fuelled with booze, may have had something to do with this. Nevertheless he got A grades in English, French and History, when that was a pretty unusual achievement.

He was eventually expelled following the theft of the headmaster's caravan, which he had parked on the First XI cricket square. But he still got his place at Clare College, not a mere place but an Exhibition, when he was sixteen, to match the school scholarship he'd won as a seven-year old. He'd taken that exam in the same room as me, dashing off his script in about ten minutes and spending the rest of the hour leaning out of the window chatting to other boys – about gardening. It was the only time in fifty-five years that I ever saw him doing any work at all. I'm going to miss him terribly.

Still, time to pass on the narrative baton, and first hear a piece he specifically requested for his own funeral. As you may know Martin was born at Epiphany, but he ended his days on the feast of Doubting Thomas. He had no faith in any afterlife, so I'm not expecting his 'spook to swoop down from the rafters' as he would occasionally put it. But listen to Gummo playing now, and Nicholas later, and judge for yourselves what lives on.