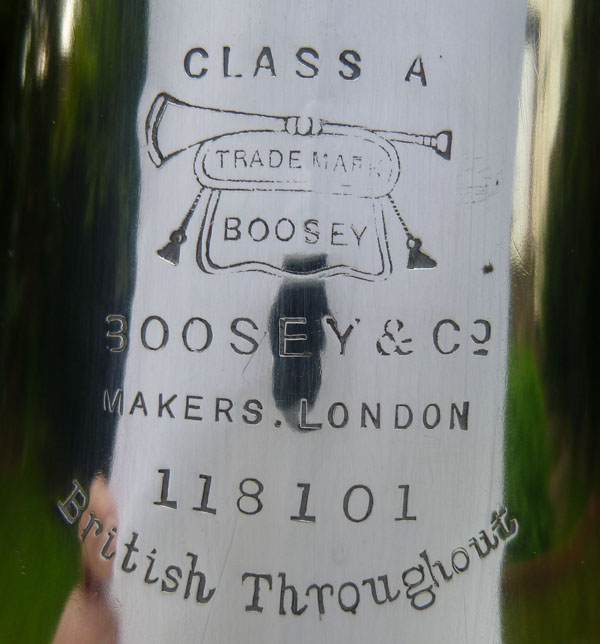 Class A [trademark Boosey]
Boosey & Co Makers, London
118101 British Throughout

The serial number suggests that the trombone was manufactured about 1923. That dark mark around the 'E' of 'Boosey & Co' is
a reflection, not a flaw in the silver plate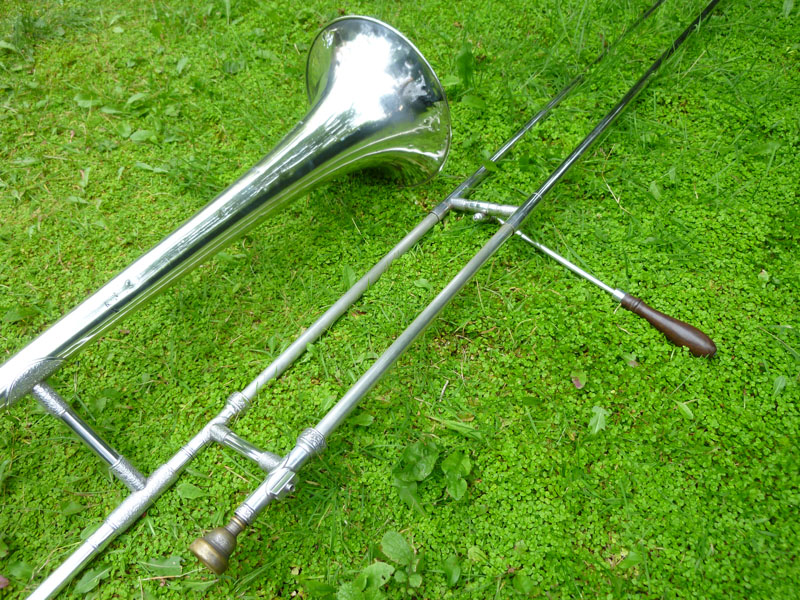 The G trombone (in the back garden). It's longer than a B flat trombone, and jutting out is the wooden-handled
extension that allows the player to push the slide right out to get bottom notes

Another shot showing the slide extension handle. It also shows the lyre-box (bottom right) which lacks the tightening-screw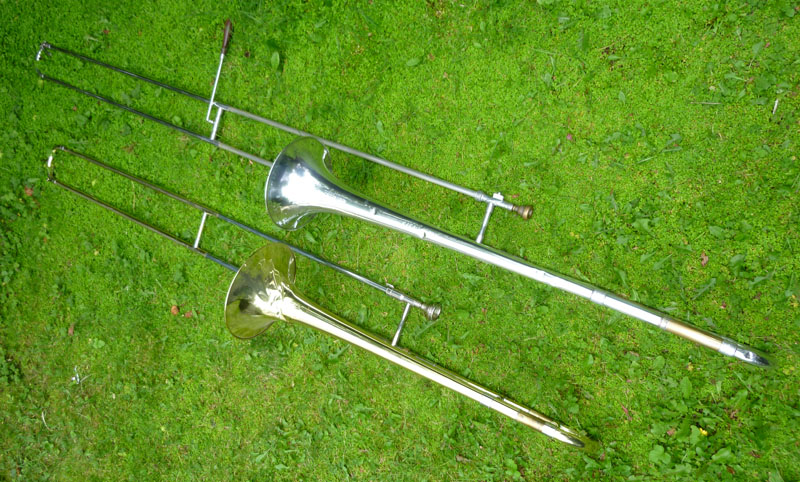 The long G trombone (silver) shown above a conventional B flat trombone (brass): it's obvious
why the slide-handle is needed. You can also see slight dents near the bell.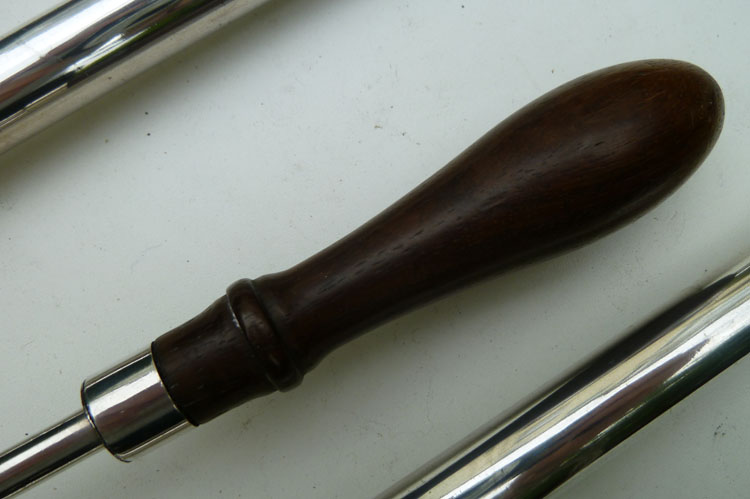 The wooden handle of the slide-extension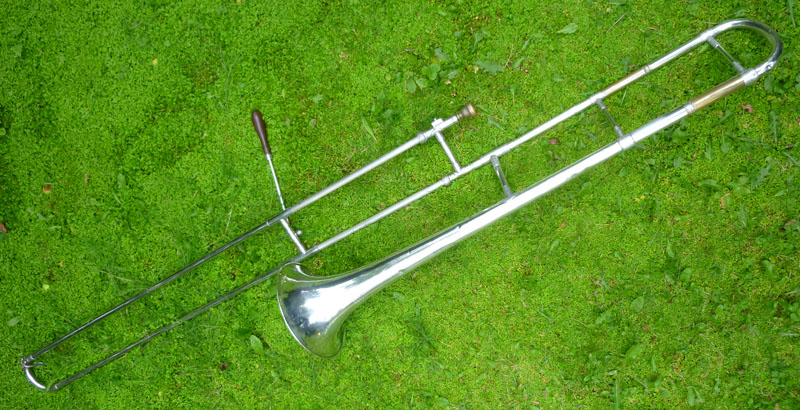 Another view. The mouthpiece is not the correct one, but it's offered in the sale if required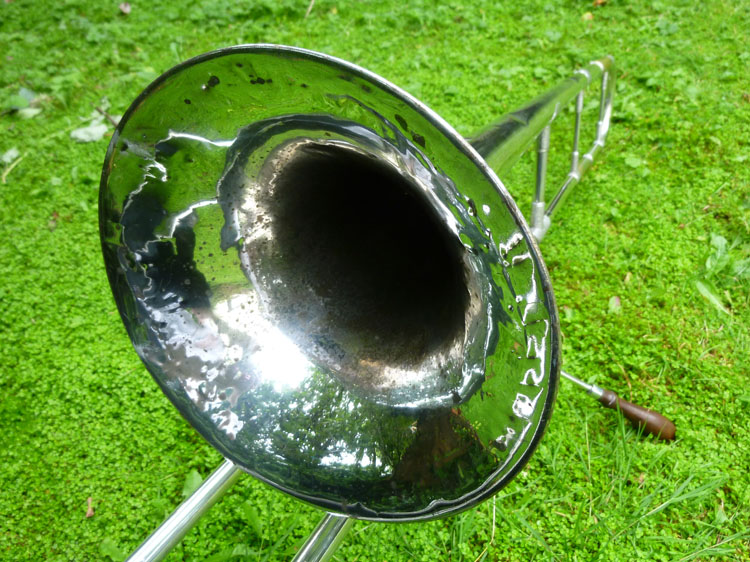 This shot shows the spotting inside the bell where the silver-plate is worn. The bell is about 7.5 inches or 19 cm across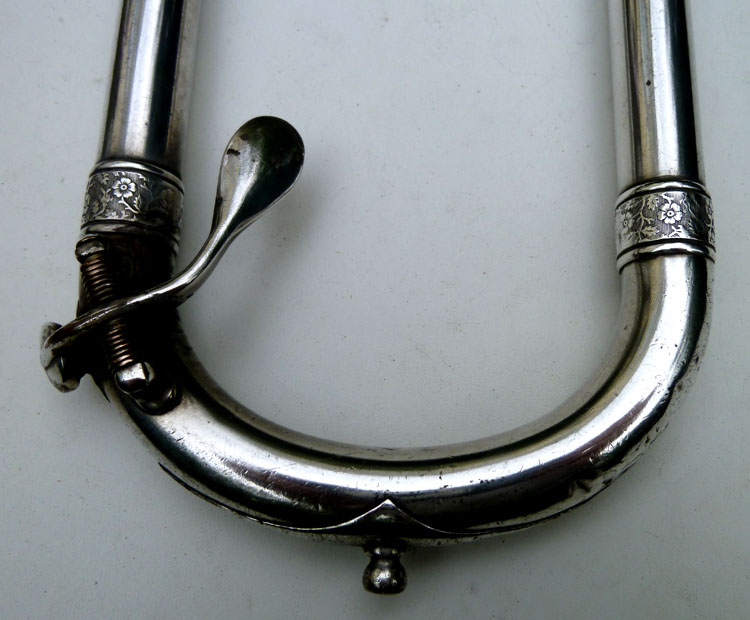 Water-key at the end of the slide (and some of the delicate decoration)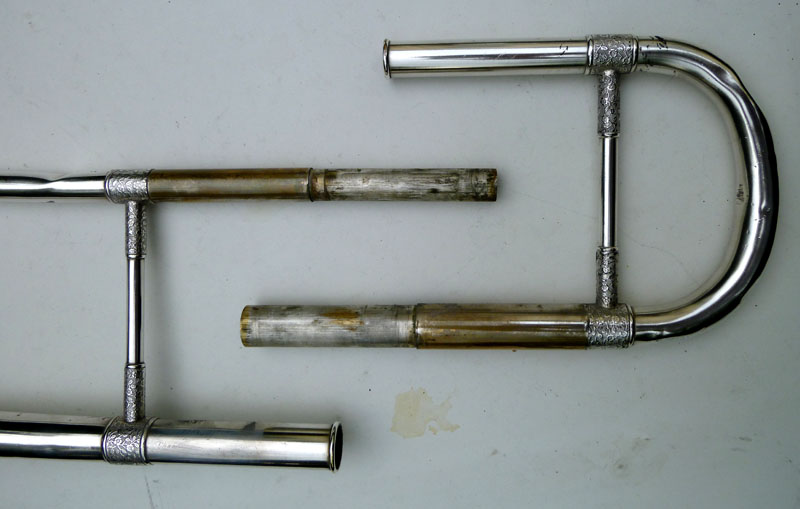 The tuning slide works well ... here extracted. The two less silvery sections were
professionally inserted to bring the instrument down to modern A440 pitch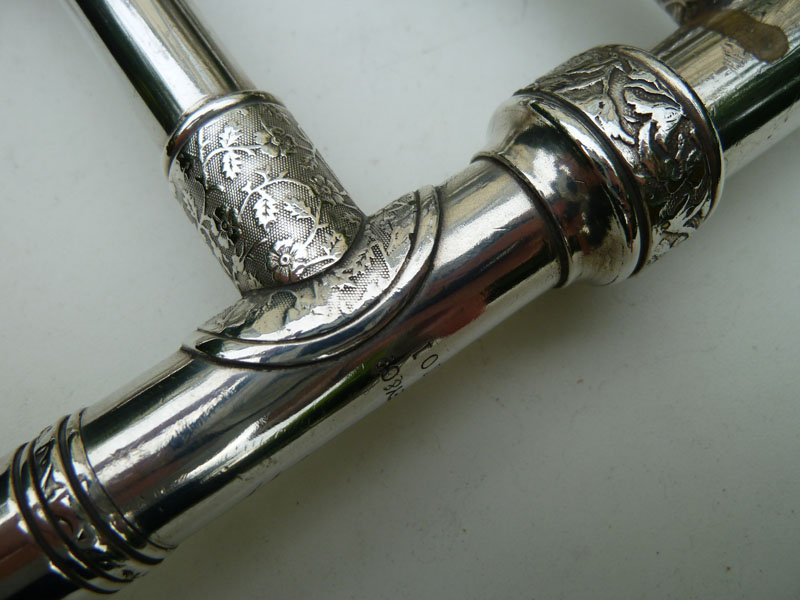 Another view of the delicate decoration and (top right) a flaw in the
silver corresponding to the original owner's finger-position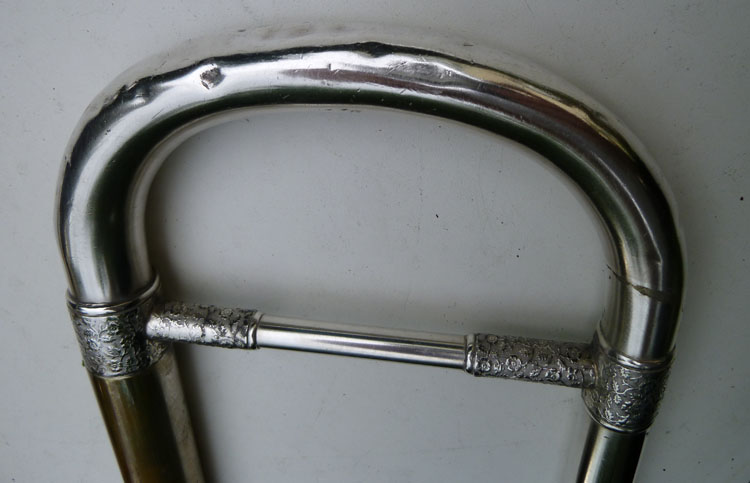 Mild dents in the end of the tuning slide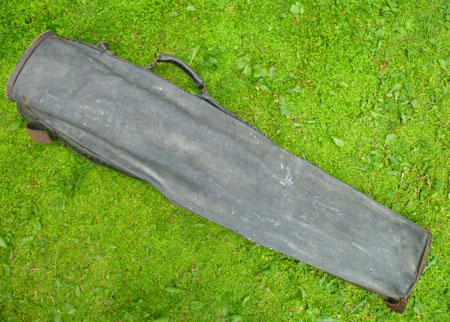 There's also a comically shabby leather case ...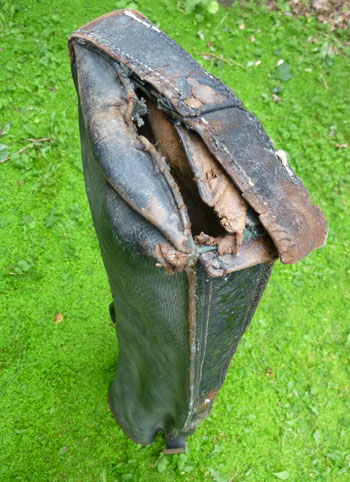 ... split at the bottom end ...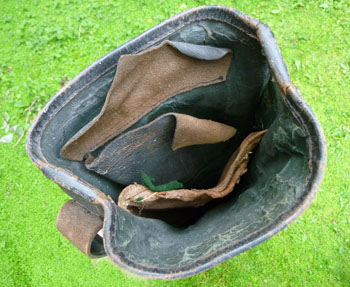 ... and lacking a lid at the top end.
Serviceable only as padding in transit, to be honest